Description
Super Quad Trampoline
Custom Package Kit
14′ x 14′ Bounce Surface
22′ x 22′ In-Ground Deluxe Footprint | 24′ x 24′ In-Ground Premium Footprint
23′ x 23′ Above Ground Footprint | 12′ Overall Height
1 Two-String Fly Bed – 114 Super Side Springs – 16 Super Corner Springs – 1 Above Ground Steel Frame – Safety Pads
The Super Quad reinvented high-performance trampolines to such a degree the Olympics retooled their competitive practice tramps after it. A Super Quad is the Square Super Tramp for professional athletes looking to achieve consistent tricks. This trampoline is a top tier tool of athleticism for those practicing skateboarding, snowboarding, surfing, scootering, motocross, BMX, and skiing on snow or water! There's a reason X Game and Olympic medalists choose MaxAir Trampolines!
Every 14′ x 14′ Super Quad consists of
A first of its kind square Super Tramp geared specifically for the action sports athlete can be installed at your home or gym! With a 14 by 14 foot square trampoline two-string fly bed, MaxAir's Super Quad grants extreme sports athletes the surface area and flexibility needed to perform complex off-axis spins and flips without the fear of falling off the sides of a traditional rectangular Super Tramp meant for gymnasts and non-centered momentum.
Achieve the same results inground or above ground, indoor or outdoors. Custom Super Quad Trampolines are available upon request or can be designed by YOU!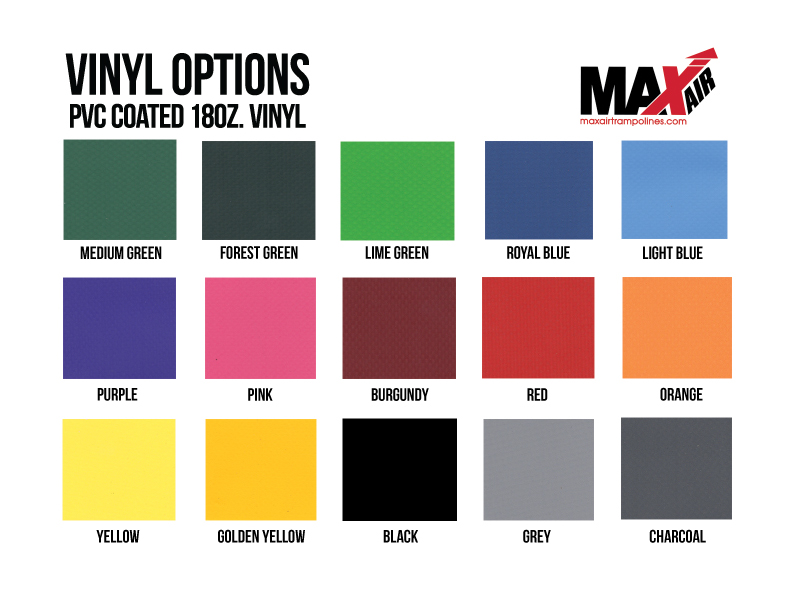 Reach out to us by email, submit a formal quote or call us toll free at 877-4-MAX-AIR to see how you can own the ultimate big air training tool!