SlamBall is an adrenaline-pumping sport that seamlessly combines the heart-pounding thrill of basketball with the awe-inspiring artistry of trampolining. Imagine contact basketball played in the sky, where extraordinary athletes soar to unimaginable heights, defying gravity with mesmerizing acrobatics that leave spectators breathless. It's a captivating spectacle where athleticism meets aerial showmanship.
The SlamBall court becomes a theater of gravity-defying stunts and jaw-dropping maneuvers as players use MaxAir Trampolines to launch themselves skyward, reaching for the stars as they execute gravity-defying dunks and mid-air throws with unparalleled finesse. Each soaring leap is a moment of pure exhilaration, an artful dance with gravity, and a testament to the power of human potential.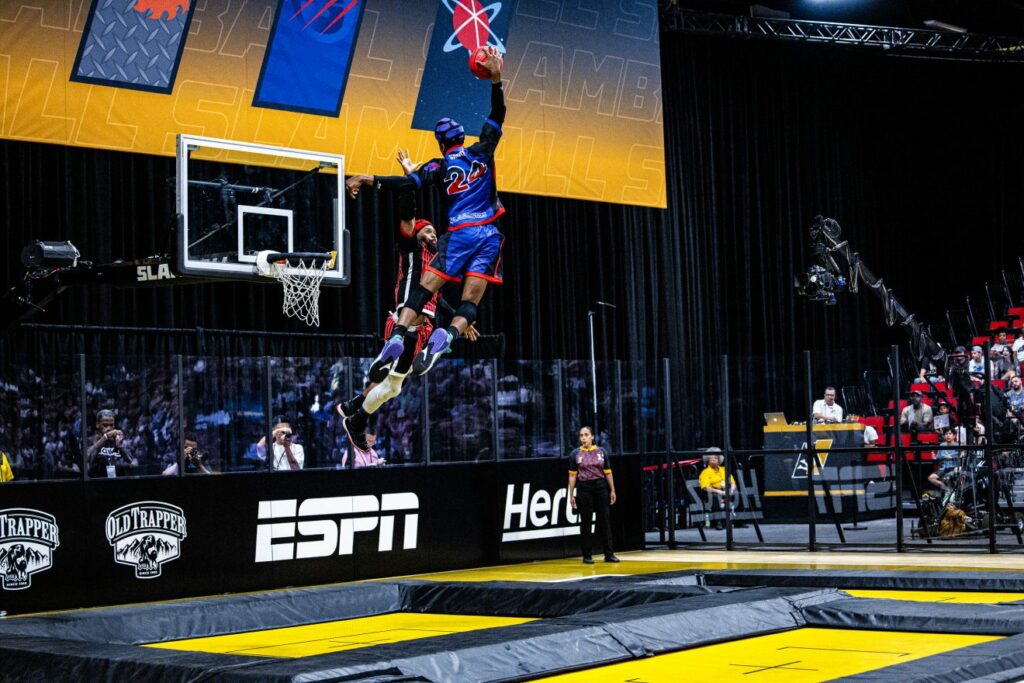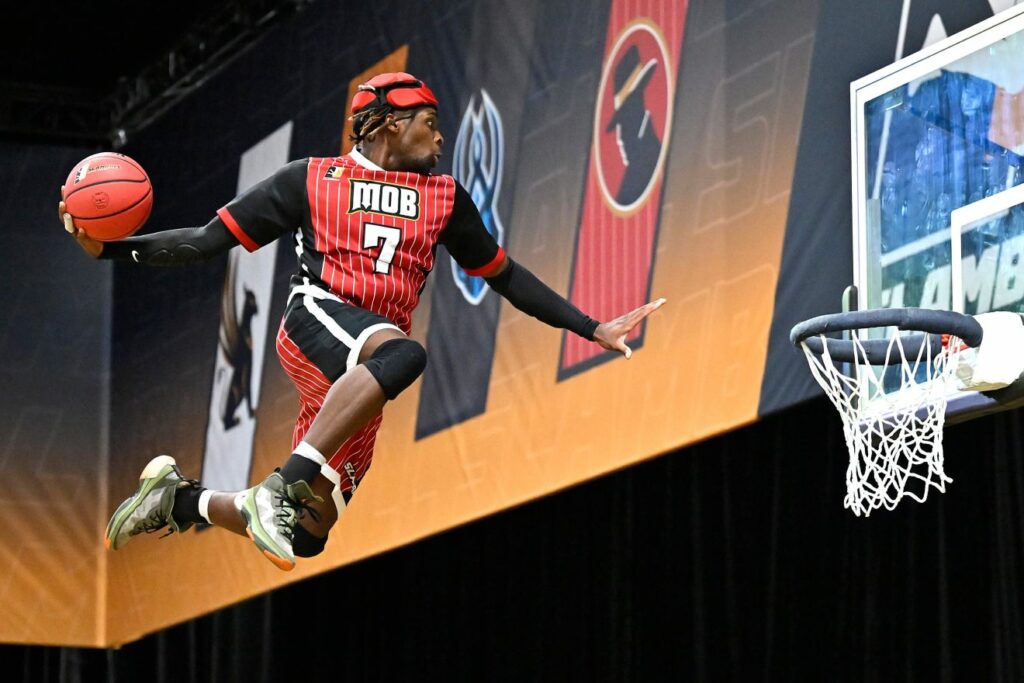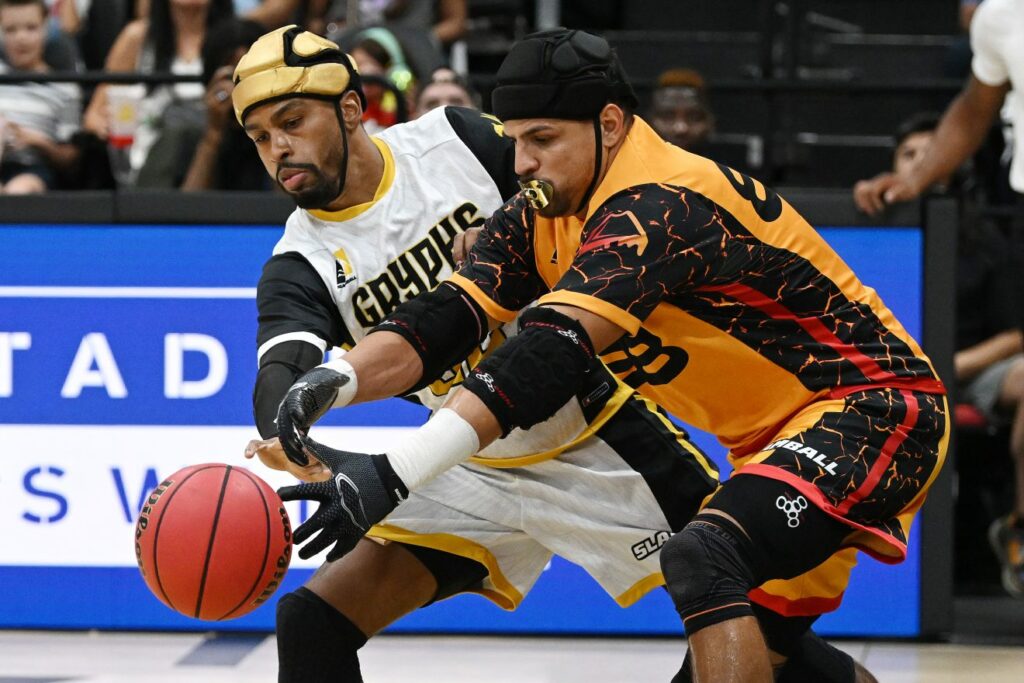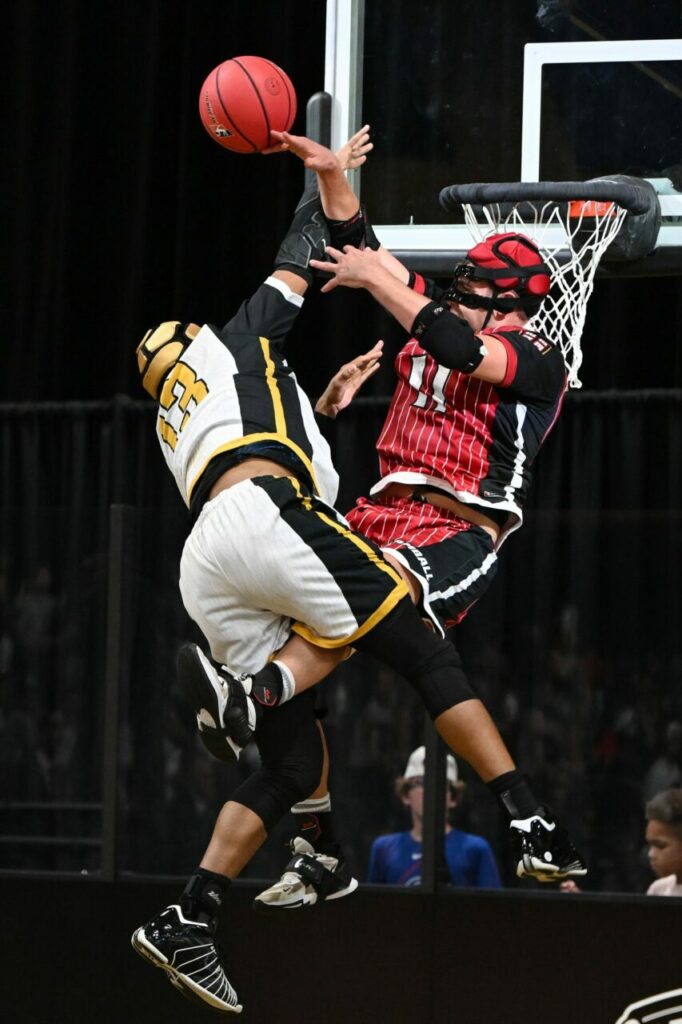 As the game unfolds, witness a symphony of motion and skill, with players showcasing their prowess in acrobatics, basketball finesse, and strategic prowess. SlamBall creates a synergy of sports that transcends traditional boundaries, forging a new path where athleticism and acrobatics unite to create a visually stunning and intensely competitive experience.
With MaxAir Trampolines at the heart of the action, every bounce becomes a chance for players to defy the norm and elevate the game to unprecedented heights. The combination of SlamBall's heart-stopping intensity and the aerial dynamism of our trampolines guarantees an unmatched spectacle that will hold you spellbound from the first bounce to the final buzzer.
SlamBall is more than just a game; it's a mesmerizing tapestry of athleticism, innovation, and artistry. It inspires not only players but also audiences of all ages, proving that the human spirit knows no bounds. As SlamBall blazes a trail of excitement and awe, MaxAir Trampolines stands proud as the official trampoline partner, enabling this thrilling sport to reach new heights and captivate hearts worldwide. Experience the boundless energy and artful grace of SlamBall, where the action is not only on the court but also in the sky!