Description
Are your trampoline pad covers ripped, worn or torn?
Our replacement pad covers are anti-static, anti-slip. Each is treated to be mildew resistant and will not fade in the sun due to a special UV inhibitor. These are tear resistant with an ultimate tensile strength to withstand thousands of hours of repeated use and guaranteed to keep you secure! This zipper case allows for easy cleaning. Features the same PVC coating and traction bump weave as all of our Super Tramp and Super Quad padding.
Choose your correct pad size to ensure proper fit.
Standard Pad Covers fit standard foam pads that are 2 inches thick by 28 inches wide (17.78 x 71.12cm).
Deluxe Pad Covers fit deluxe foam pads that are 7 inches thick by 4 feet wide (17.78 x 121.92cm).
Premium Pad Covers fit premium foam pads measuring 9 inches thick by 5 feet wide (22.86 x 152.4cm).
Order new pad covers today! Make your trampoline look LIKE. NOTHING. ELSE.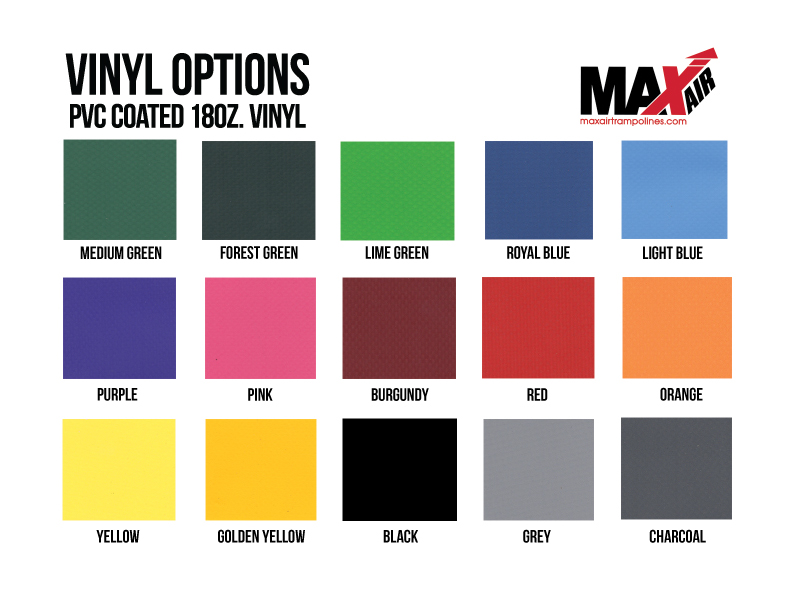 Any order with a custom design will require design service unless you provide the required assets according to our standards. Each custom project includes one (1) hour of design work and/or up to two (2) revisions; further custom design service is billed at $150.00USD per hour. Custom design hours will be billed after 30 days if no approval is received and your order will be closed. Any changes in custom design past the approval date will be billed as a separate item.