Description
Super Tramp Trampoline
Premium Inground Package Kit
10′ x 20′ Bounce Surface | 20′ x 30′ Total Footprint
1 Two-String Fly Bed – 120 Super Side Springs – 16 Super Corner Springs – 1 Steel Frame – 16 Premium Safety Pads
Installation Instructions | User Guide | Financing
The Super Tramp redefined trampolines in 1981 and has been a mainstay ever since. Simply put: the 10′ x 20′ Super Tramp is the most powerful production super tramp in the world. Designed for elite gymnasts, acrobats, and athletes, the Super Tramp provides 200 square feet of surface area for triple pikes and quadruple fulls. Compete and complete complex twirls, twists and tricks until you've perfected the ultimate routine.
Each 10′ x 20′ Super Tramp Trampoline Package contains
A MaxAir Trampolines Super Tramp is the premium tool for elite performers and athletes of every sport requiring non-centered and forward/backward momentum. Our double-string fly bed design, super springs, and steel frame are too powerful for competitive play and sanctioned performances–nothing outperforms a Super Tramp!
Experience why every athlete from surfers, skiers, scooterists, snowboarders, bikers, parachutists, steeplechasers, iron women and men, freerunners, gymnasts, gtrampers, wakeboarders, trampwallers, skimboarders, martial artists and ninja warriors, basketball players, Gold Medalists, Olympians, Record Holders and World Champions all trust MaxAir Trampolines!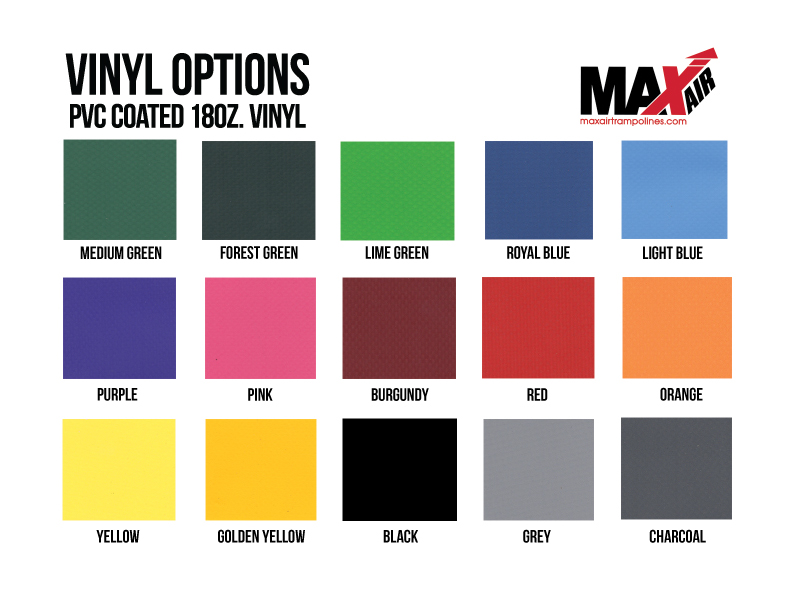 Require a more centered-momentum bounce? The Super Quad is a 14′ x 14′ square super tramp and an engineering masterpiece specially designed for such activities. Reach out to us by email, submit a formal quote or call us toll free at 877-4-MAX-AIR to see how you can own the ultimate big air training tool!
Any order with a custom design will require design service unless you provide the required assets according to our standards. Each custom project includes one (1) hour of design work and/or up to two (2) revisions; further custom design service is billed at $150.00USD per hour. Custom design hours will be billed after 30 days if no approval is received and your order will be closed. Any changes in custom design past the approval date will be billed as a separate item.