Description
Super Quad Trampoline
Premium Inground Package Kit
14′ x 14′ Bounce Surface | 24′ x 24′ Total Footprint
1 Two-String Fly Bed – 114 Super Side Springs – 16 Super Corner Springs – 1 Steel Frame – Premium Safety Pads
Installation Instructions | User Guide | Financing
The Super Quad reinvented high-performance trampolines to such a degree the Olympics retooled their competitive practice tramps after it.
A Super Quad is the Square Super Tramp for professional athletes looking to achieve consistent triple saltos, executing produnovas and amanars, landing 1080 aerials or 1800 quadcorks. This trampoline is for snowboarders, skateboarders, snow and water skiers, big air extremists, gravity defying contortionists, Hollywood stunt performers, X Games medalists, and active families!
Every 14′ x 14′ Super Quad Trampoline package contains
Now, the first of its kind square Super Tramp geared specifically for the action sports athlete can be installed at your home or gym! With a 14 by 14 foot square trampoline two-string fly bed, MaxAir's Super Quad grants extreme sports athletes the surface area and flexibility needed to perform complex off-axis spins and flips without the fear of falling off the sides of a traditional rectangular Super Tramp meant for gymnasts and non-centered momentum.
Achieve the same results inground or above ground, indoor or outdoors. Custom Super Quad Trampolines are available upon request or can be designed by YOU right HERE!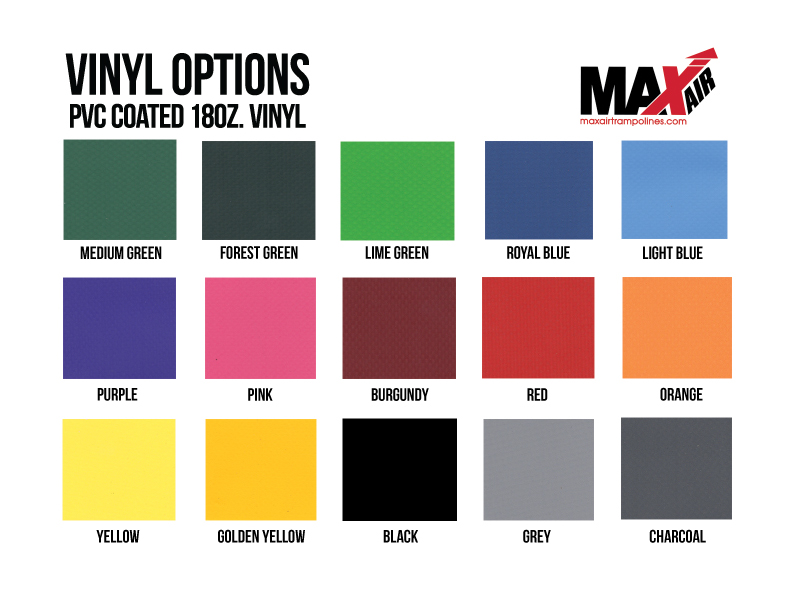 Reach out to us by email, submit a formal quote or call us toll free at 877-4-MAX-AIR to see how you can own the ultimate big air training tool!
Any order with a custom design will require design service unless you provide the required assets according to our standards. Each custom project includes one (1) hour of design work and/or up to two (2) revisions; further custom design service is billed at $150.00USD per hour. Custom design hours will be billed after 30 days if no approval is received and your order will be closed. Any changes in custom design past the approval date will be billed as a separate item.