Description
Home Air Pro Trampoline
Above Ground Package Kit
10′ x 12′ Bounce Surface | 21′ x 23′ Total Footprint | 11'2″ Overall Height
1 Two-String Fly Bed – 84 Super Side Springs – 16 Super Corner Springs – 1 Above Ground Steel Frame
8 Deluxe Safety Pads – Ladder – Safety Net System
OUR 10 x 12 Above Ground Trampoline is geared specifically for the backyard of active families. When you bounce on our two-string fly bed, your whole family can enjoy the same training benefits X Game and Olympic medalists receive. Own a professional trampoline at home! The surface flexibility to perform spins and flips without fear of injury is now available.
The MaxAir 10′ x 12′ Above Ground Trampoline Package contains
This trampoline is for every active family who loves big air. Put your family's safety and enjoyment at the forefront of your backyard!
This is backyard training for any freestyle athlete fit for a family of gymnasts, trampolinists, or those looking for more fun in the sky! The 10 x 12 is the awesome backyard addition that'll have your neighbors knocking! For a more centered bounce with more power and height for serious athletes, try our Super Quad, or the top tier world-famous Super Tramp!
Ladder included. Optional safety netting enclosure also available. This package also allows for the frame legs to be removed, allowing inground installation for the trampoline. See our guide on which trampoline suits your needs to see which is right for you. Keep your family happy and exhilarated LIKE. NOTHING. ELSE.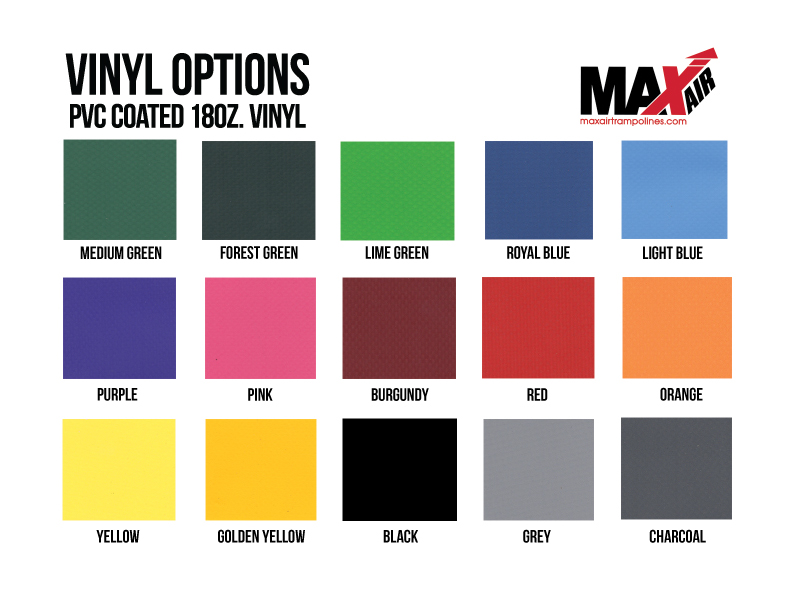 Reach out to us by email, submit a formal quote or call us toll free at 877-4-MAX-AIR to see how you can own the ultimate big air training tool!