There's no one-page instruction sheet with MaxAir. That's why we'll help you find a contractor who knows a thing or two.
As a homeowner, when you call us we're going to help you find a contractor in your area that knows how to put a trampoline in the ground. If we do not have a dedicated contractor in your area, we suggest contacting your local landscape architect. No, not your mom and pop landscapers for simple home elements. 
You need landscape architects who are experts at digging holes and putting in retaining walls. When you've found someone you trust, we will teach them how to put the trampoline together and so your kids can start bouncing right away.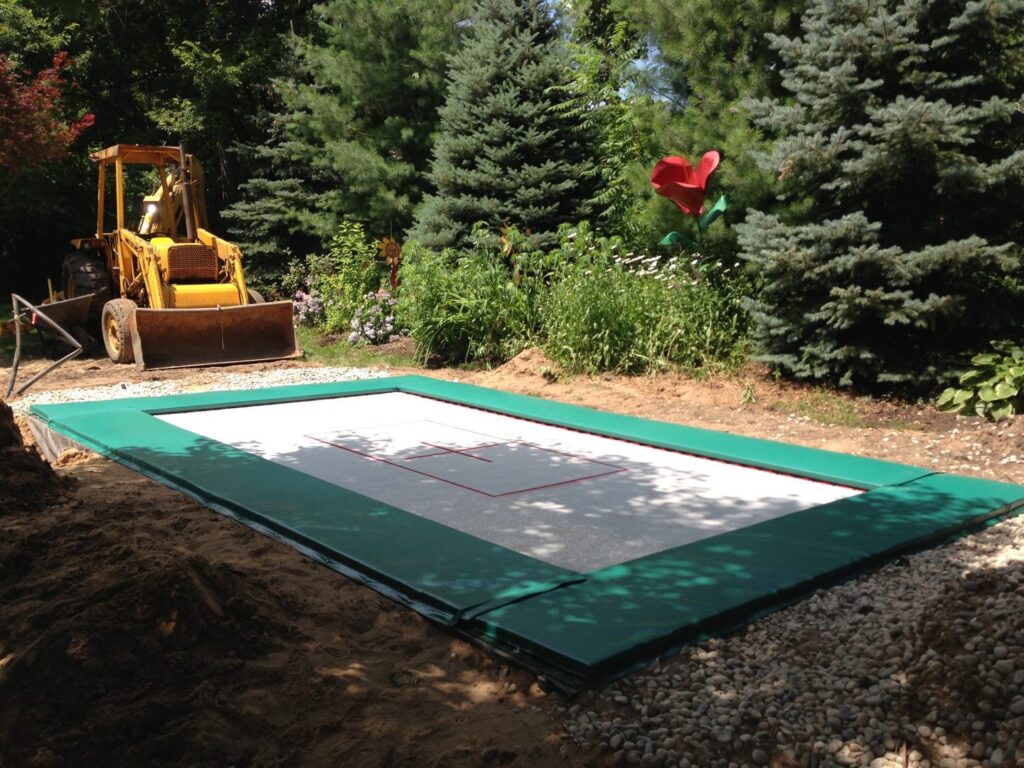 More Frequently Asked Questions