We take safety into consideration when we build each trampoline, no matter if it's for competition or recreational use.
what is the safest trampoline?
MaxAir was first on the market to build extra large safety pads around the trampoline, nearly double the size of any other competitor. Our safety zone makes any kind of jumping and landing a lot safer. We have what we call corner springs, so if you land near a corner, it doesn't throw you off the trampoline. This self-centering technology subtly moves you back toward the middle. 
Our above-ground free standing units are made with a trapeze quality netting system meant for catching bodies. These nets are durable and will last a long time. The pole at the top features a slight outward curve that prevents people from landing on a straight pole. Above-ground units also have 2-inch thick foam around each pole, some of the thickest safety pads in the industry. We build our trampolines with your child's safety in mind. That's why our trampolines are like nothing else.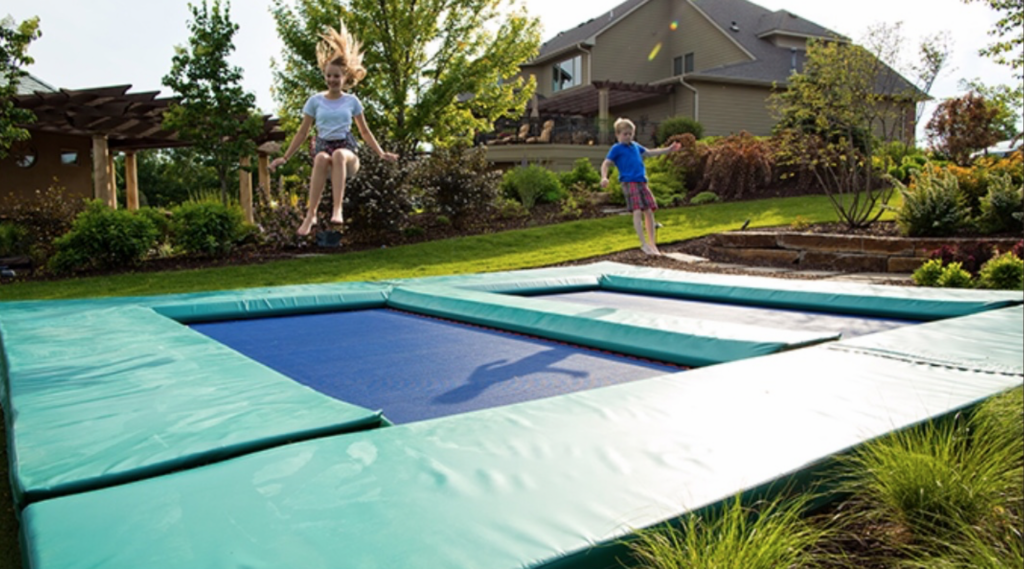 More Frequently Asked Questions