Ever wanted to train like an Olympian? Now you can with an in-ground trampoline.
What do Olympians train on? In-ground trampolines. Why? Are in ground trampolines safer? Yes. Because of bounce quality and air flow. There's little you can't do with an in-ground trampoline that cannot be replicated at the 'performance' level above-ground trampolines.  
By starting at ground level, you reduce the need for safety netting. The mats that surround your trampoline will provide adequate fall protection. You also eliminate that extra 3 or 4 feet of fall distance on an above-ground unit, where one weird bounce can mean slipping off (or through) the platform. Simply put, an in-ground trampoline from MaxAir is the safest trampoline for your backyard.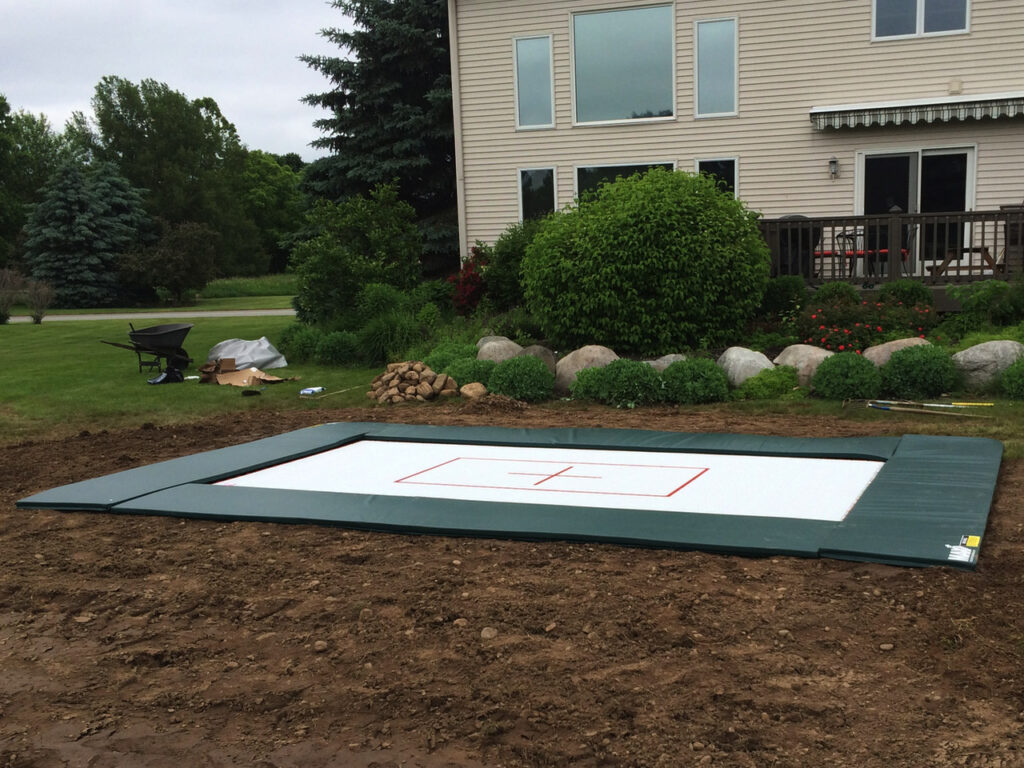 More Frequently Asked Questions