Our trampolines are big investments, which is why we don't make one-size-fits-all equipment.
are you a twister or a flipper?
If you're looking to buy a trampoline for athlete investment, it'll depend on what kind of athlete you are or have in your home. Bigger is always better. But it also depends on the size of your backyard (or usable property). With a bigger trampoline, you get a better bounce, a smoother ride, and you jump even higher. 
We have two different styles of trampolines. Square and rectangle. Square trampolines are made for the off-axis twisting athlete — X Games athletes, snowboarders, wakeboarders, skaters, etc. Anyone who drops a shoulder and twist into aerial moves. Any narrower trampoline and they're landing on pads on every move.
Divers, cheerleaders, gymnasts like rectangular trampolines because they flip first and twist second. Their movement on the trampoline is forward and backwards and not side to side.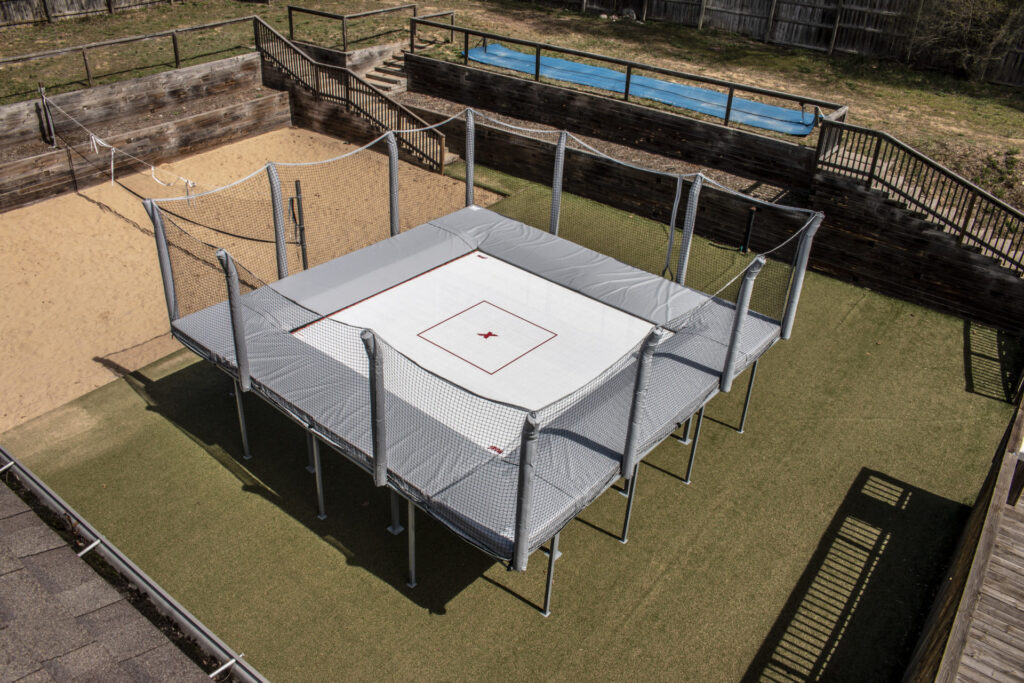 More Frequently Asked Questions