Safety and enjoyment is why every product we make creates a one-of-a-kind experience. 
MaxAir trampolines are built with quality in mind. We want you to have a generational trampoline. You may have to replace some beds and springs and covers from time to time, but what we built is going to last. 
We produce three different safety pads. They come in a 2-inch thick spring pad cover, a 7-inch thick deluxe pad, and a 9-inch inch thick premium pad. These safety pads are used with our trampolines to keep your kids safe. All trampoline springs are created with a proprietary material exclusively in house, so you get the most amount of power and rebound. These beds have a tiny quarter inch weave gap in them that allows the air flow to go right through the bouncing surface. What does this all make? The bed, in combination with the springs and the safety pads makes up for a truly one-of-a-kind trampoline unit.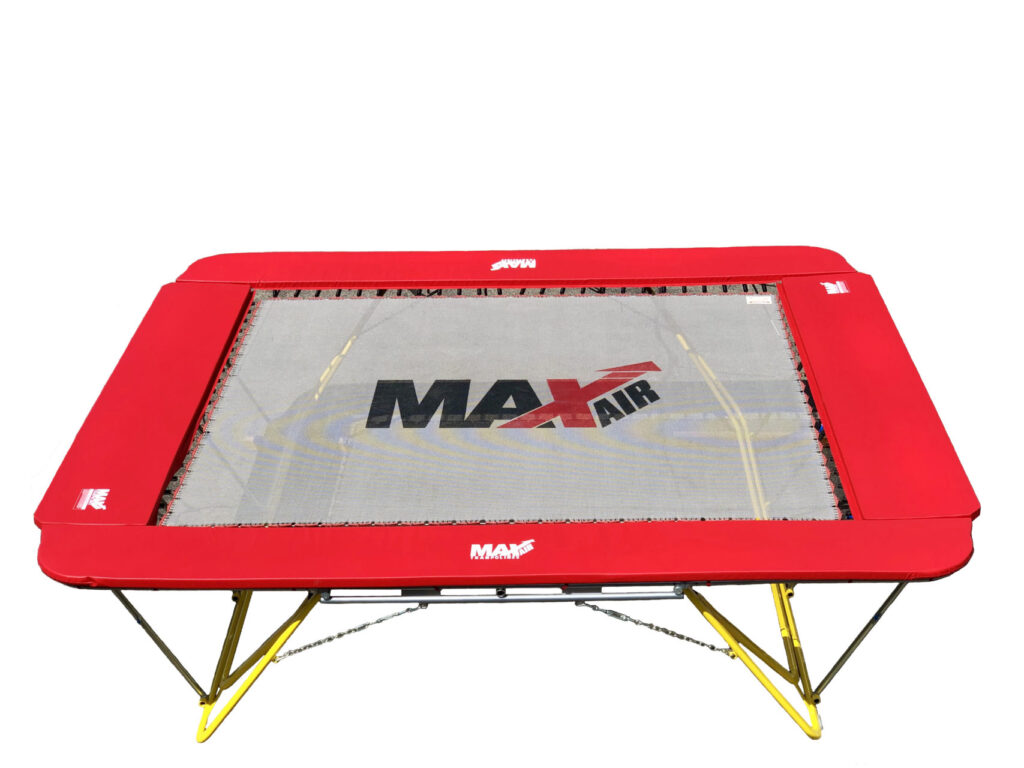 More Frequently Asked Questions