so you want to go inground...
Here's our manual for installing a 7 x 14 Inground as depicted in the above video. We understand that sinking a trampoline into the ground can produce anxiety–don't fret! MaxAir Trampolines is here to walk you through the process!
If you do not want to dig out a pit-set foundation for your trampoline, landscape designers and architects or general construction contractors can fulfill your need. For a list of approved MaxAir Trampolines installation experts visit our Installation page.
To ease your mind, here's our complete list of installation building materials and hardware required for a typical in-ground install for a 7 x 14 trampoline:
1 50lb Case of 10" x 3/8" Galvanized Landscaping Spikes
37 8' x 6" x 6" Wolmanized Landscaping Ties
30 7" x 1/2" Galvanized Lag Bolts
30 1/2" Galvanized Washers
2 3'x100' Roll of Landscaping Fabric
2 Yards of Crushed Stone (1/2" to 1" diameter stones)
3/8"x10" yellow polymer round washer interior/exterior wood screws or landscaping spikes
Pressure-treated 2x4s for the perimeter
And here's our list of tools to help put everything together:
Hammer
Sledgehammer
Circular Saw
Drill with 3/8" Drill Bit
6' Level
Handsaw
3/4" Socket Wrench
Staple Gun
Shovel
Remember, if you ever have an issue installing your trampoline–wether it's a bona fide MaxAir Trampolines or something you found alongside the road–we're here to help! Reach out to us today if you have any questions at 1-877-4-MAX-AIR or online at info@maxairtrampolines.com for any assistance when it comes to sinking a trampoline into the ground!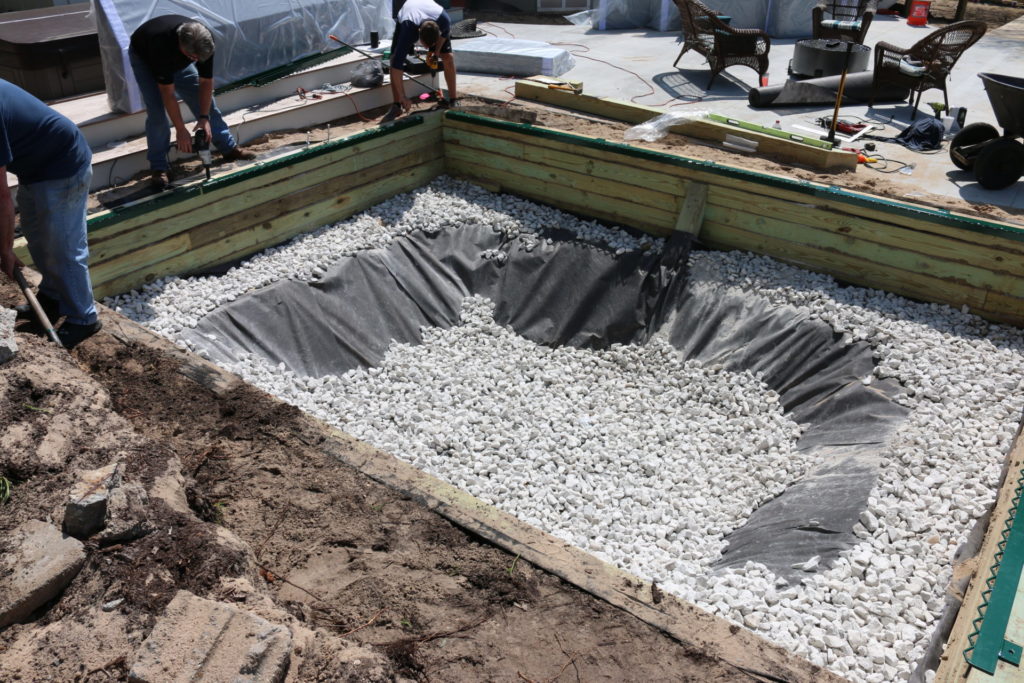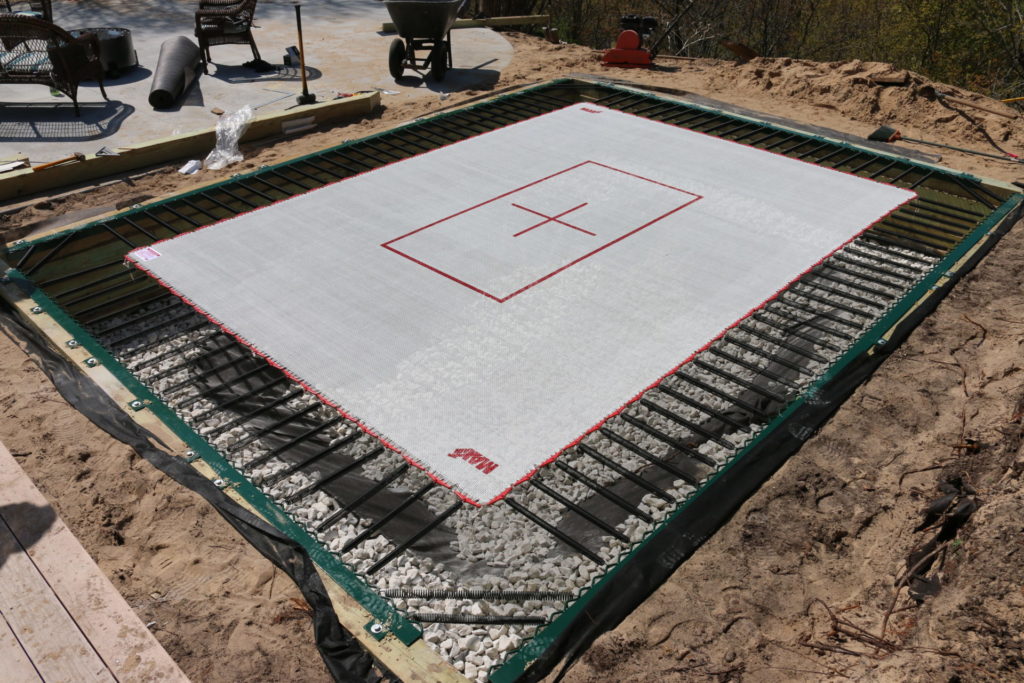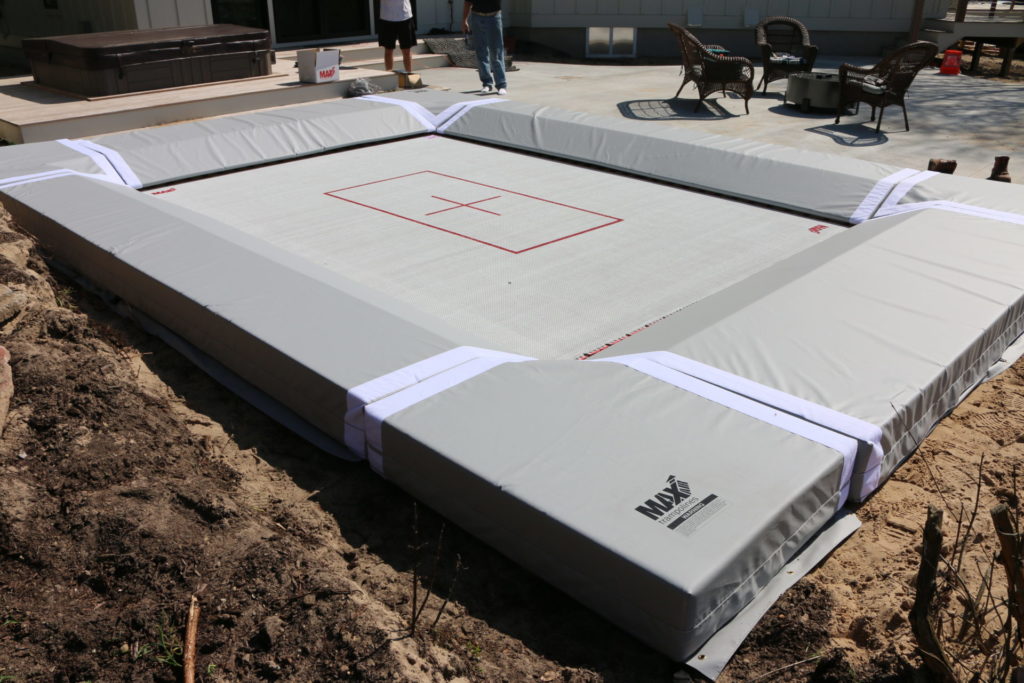 More Frequently Asked Questions